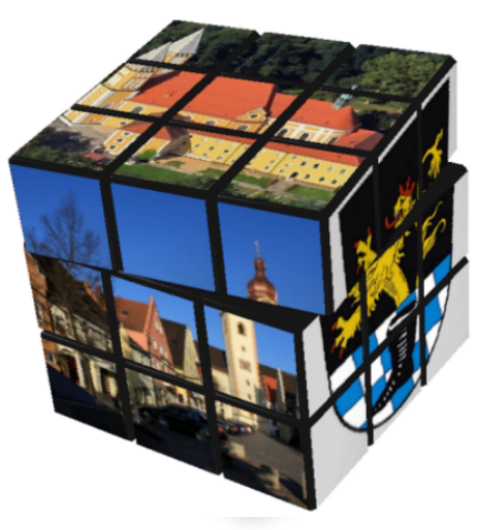 News
May 24, 2016: Registration will close on Thursday, 26th of May at 14 pm.
May 01, 2016: Due to room changing, the competitior limit has to be reduced to 100 registrations.
March 01, 2016: Live results you'll find here.
February 14, 2016: Registration starts on Friday, 19th of February at 15 p.m.
What is Schwandorf Open 2016?
Schwandorf Open 2016 is a Speedcubing Competition. Speedcubing is the activity of solving a Rubiks Cube or related puzzles as quickly as possible.
Where and when?
28-29 May 2016
Oberpfalzhalle
Schwimmbadstr. 4
92421 Schwandorf
Germany
How much does it cost?
You can see the entrance fee in the following table:
1 day
2 days
payment
competitor / guest
6 €
10 €
prepayment (Paypal)
7 €
12 €
cash at venue
guest Sunday from 4 p.m.
2 €
prepayment (Paypal)
3 €
cash at venue
The entrance fee applies to everyone (except reporters), no matter if you are a competitor, guest, parent of a competitor or someone else!
However, visitors who only want to watch the finals will get a reduced price on Sunday when arriving not earlier than 4 p.m.
Please consider registering in advance, since it simplifies the planning. Thank you. Competitor must register in advance due to organisational reasons! The registration will close about 1 week before the competition.
For beginners...
There will be plenty of time to test the equipment (for example the official timing device, the Stackmat timer) and discuss the rules if you have questions. However, every competitor should have read the official WCA regulations at least once before attending the competition!
Where can I sleep?
Waldhotel Schwefelquelle

Hotel Waldlust

Gästehaus Brunnenhof

Egidienhof
Cheapest accomodation, but 5km away from the venue.

Hotel Gasthof Ziegelhütte
Also 5km away from the venue.


Questions
Please feel free to write an email to schwandorf_open@rubiks-zauberwuerfel.de.