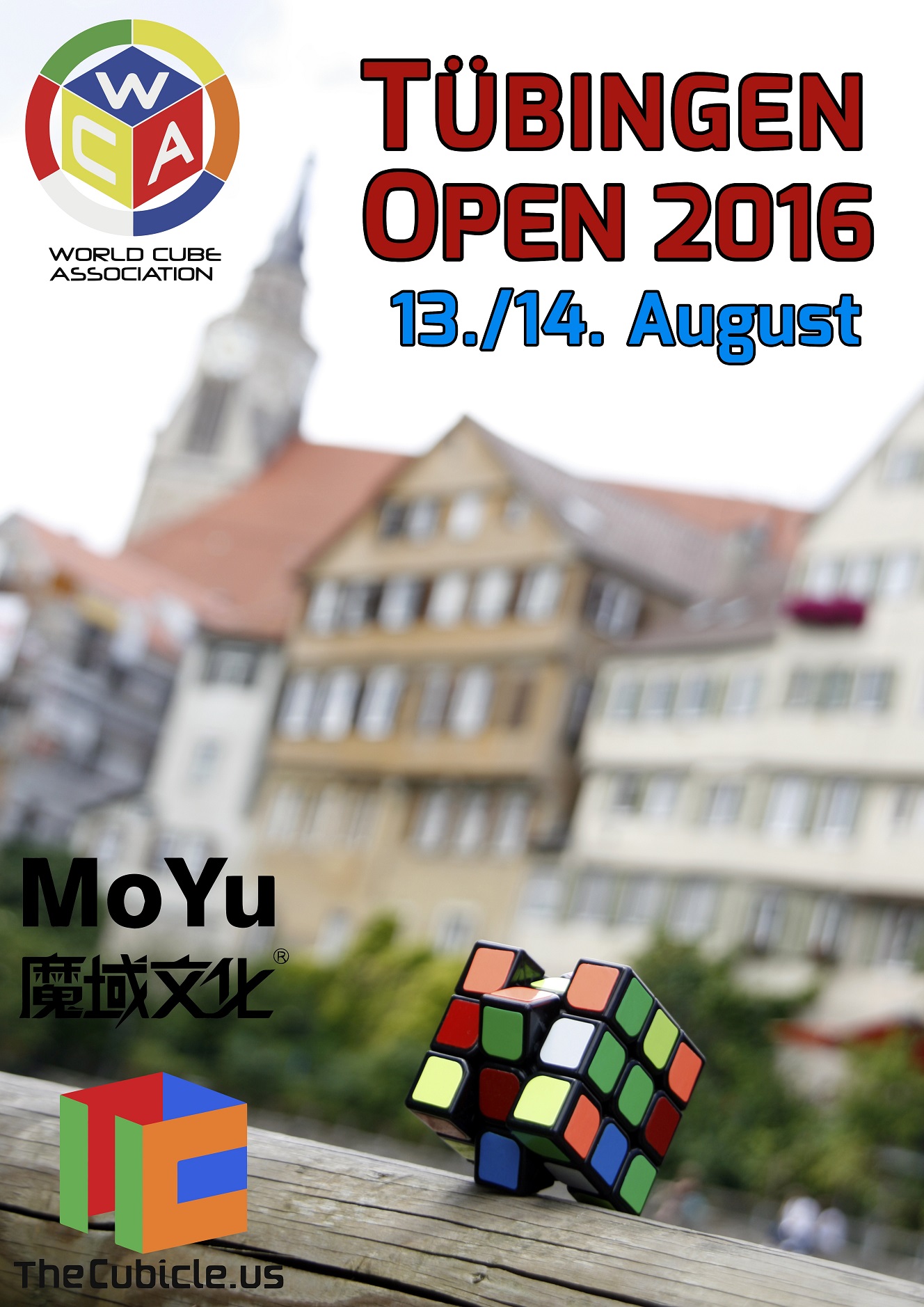 News
August 15, 2016: The official results can now be viewed on the website of the World Cube Association. Photos can be found here.
August 05, 2016: Registration has been closed.
July 19, 2016: The competitors limit has now been reached. All competitors who sign up after today will be put on a waiting list and will be contacted if a spot becomes available.
May 10, 2016: Registration has been opened.
About Tübingen Open 2016
We are pleased to announce that Tübingen Open 2016, organised by students of the University of Tübingen, will be the first ever Speedcubing competition held in Tübingen. The competition is recognised by the World Cube Association, and all results achieved during Tübingen Open 2016 will appear in the official rankings.
When and where?
13-14 August 2016
Musikzentrum Pfrondorf
Kohlplattenweg 11
72074 Tübingen
Germany
Prices and Registration Limit
The entrance fee is 5 Euros per day if you pay beforehand and 7 Euros per day if you pay at the door. Guests need not pay an entrance fee. Please do, however, register in advance, as it greatly simplifies the planning for us.
1 day
2 days
payment method
Per competitor
5 €
10 €
prepayment (PayPal)
7 €
14 €
cash at the door
There is a preliminary limit of 50 persons. Should the limit be reached, everyone remaining will be put on a waiting list.
For First-Timers
There will be plenty of time to test the equipment (for example the official timing device, the Stackmat timer) and discuss the rules if you have questions. Do not hesitate to ask any questions. However, every competitor should familiarise themselves with the official WCA regulations before attending the competition!
Accomodation
The venue is located in the Tübingen district of Pfrondorf. We do, however, recommend you stay in or around the city centre.
Likely your cheapest option will be the Tübingen youth hostel, which is only a 5-10 minute walk from the historic city centre (which you should check out!). A bus stop ("Neckarbrücke") which serves most important lines is located four minutes from the hostel. From Tübingen main station it can be reached on foot within ten minutes.
It may also be worth checking the usual hotel search engines or AirBnB.
Public Transport and Travel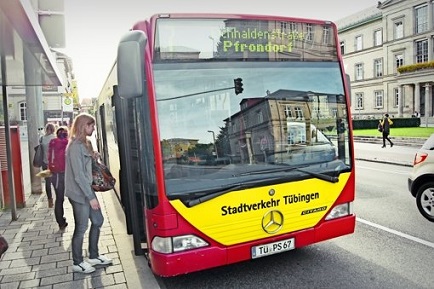 If you are planning on flying in, you will want to fly to Stuttgart airport (STR), which is about an hour's bus journey (€6.80) from the heart of Tübingen. The airport bus (number 828) runs at least once every hour (at most times of the day it runs twice an hour).
The bus lines 1 and 7 run to Pfrondorf from both Tübingen main station ("Hauptbahnhof"/"Hbf") and the centre (such as the stops "Neckarbrücke", "Wilhelmstraße", "Uni/Neue Aula") twice every hour. The bus ride is around 20 minutes. You should get off at "Pfrondorf Volksbank", from where it is just a few steps to the venue.
An online journey planner for both the airport bus and the city bus can be found on this website.
If you are travelling by car, we recommend you look for parking in one of the neighbouring streets of the venue. As the area is relatively quiet, you should be able to find a spot without too much difficulty.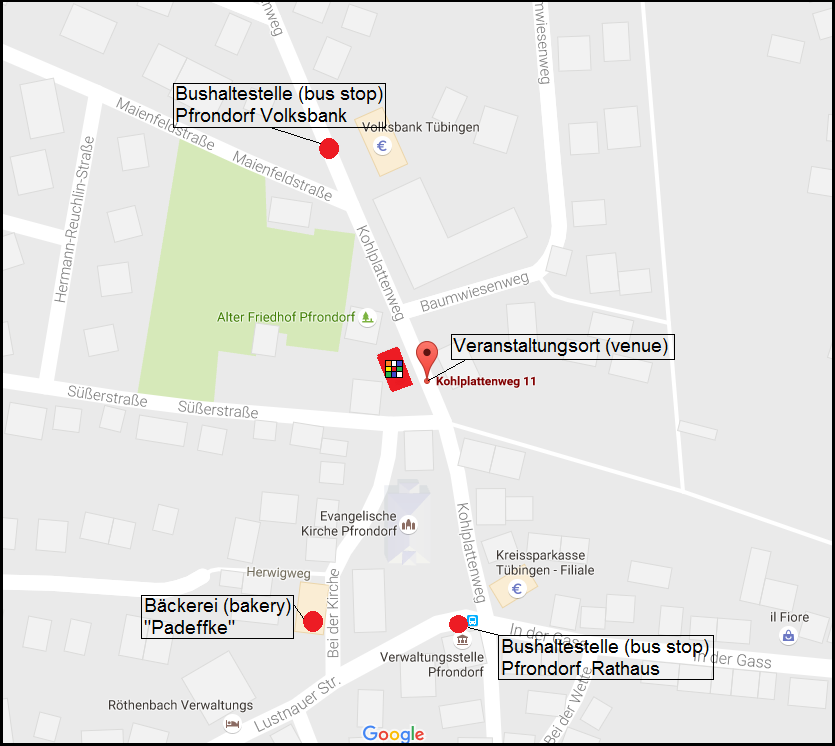 Click image to enlarge.
Questions
Please do not hesitate to send any questions to cubing.tuebingen@gmail.com.