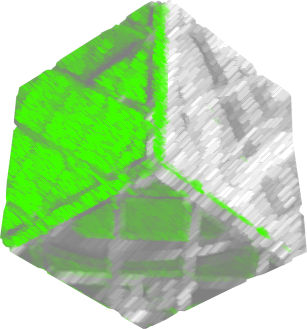 News
December 19, 2012: Registration is closed!
November 23, 2012: Each competitor and guest will recieve a small gift. There will definitly be rewards for the first placed competitors.
November 17, 2012: Information about overnight stay and drive: http://goo.gl/ff7zB
November 07, 2012: For registration there will be a maximum of 50 competitors (including guests).
What is Magic Cube Days 2012?
Magic Cube Days 2012 is a Speedcubing Competition. Speedcubing is the activity of solving a Rubiks Cube or related puzzles as quickly as possible.
Where and when?
22-23 December 2012
Bürgerhaus Barsbüttel
Soltausredder 20
22885 Barsbüttel
Germany
How much does it cost?
The entrance fee will probably (!) be 5 euro per person per day. This applies to everyone (except reporters), no matter if you are a competitor, guest, parent of a competitor or someone else! Please consider registering in advance, since it simplifies the planning for us.
For beginners...
There will be plenty of time to test the equipment (for example the official timing device, the Stackmat timer) and discuss the rules if you have questions. However, every competitor should have read the official WCA regulations at least once before attending the competition!
Rewards
Likely, there will be rewards for each first placed competitor for all events, but one competitor cannot get more than one reward (e.g. if a competitor wins two events, he will get one reward). If there are rewards remaining, those are beeing randomly drawn to competitors of the 3x3 event. The awards are related to the Rubik's Magic / Master Magic, but will only be announced at the competition itself.
Questions
Please feel free to write an email to leandrobaltazar@hotmail.de.