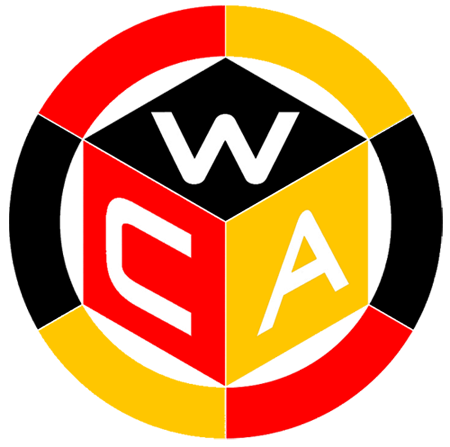 News
December 06, 2011: After some cancelations last-minute registrations are still possible until Wednesday.
November 14, 2011: The open registration is now closed.
November 09, 2011: The registration is now opened!
What is German Nationals 2011?
German Nationals 2011 is a Speedcubing Competition. Speedcubing is the activity of solving a Rubiks Cube or related puzzles as quickly as possible.
Where and when?
10-11 December 2011
Janusz Korczak Gesamtschule
Schledebrückstr. 170
33334 Gütersloh
Germany
Registration limit
The open registration will close after 130 registrations. Afterwards only german competitors that have reasonable chances to become a German champion will be accepted.
How much does it cost?
The entrance fee is 5 euro per person for the whole competition. This applies to everyone (except reporters), no matter if you are a competitor, guest, parent of a competitor or someone else!
Drinks and Food?
Free drinks are provided, but no food. We advice to bring something for lunch, as there are no places to buy something nearby.
For beginners...
There will be plenty of time to test the equipment (for example the official timing device, the Stackmat timer) and discuss the rules, if you have questions. However, every competitor should have read the official WCA regulations at least once before attending the competition!
Where can I sleep?
There are plenty of hotels in Gütersloh, for example
Google Maps
.
Questions
Please feel free to write a mail to sebastien.auroux@gmx.net.
Prices
As this is the German Nationals, only Germans can win prizes.
Firstly JUMBO Spiele GmbH sponsors trophies fort he first places and medals fort he rest of the podium. Furthermore they provide:
Rubik's Cube first place: Flight+Hotel to European Championships 2012
Rubik's Cube second place: 150€
Rubik's Cube third place: 100€
4x4x4 first place: 75€
4x4x4 second place: 50€
4x4x4 third place: 25€
3x3x3 Blindfolded first place: 50€
3x3x3 Blindfolded second place: 30€
3x3x3 Blindfolded third place: 20€
3x3x3 One-Handed first place: 50€
3x3x3 One-Handed second place: 30€
3x3x3 One-Handed third place: 20€
Furthermore the following prices are taken from the entrance income:
2x2x2 first place: 50€
2x2x2 second place: 30€
2x2x2 third place: 20€
5x5x5 first place: 50€
5x5x5 second place: 30€
5x5x5 third place: 20€
3x3x3 Fewest Moves first place: 30 €
3x3x3 MultiBLD first place: 30 €
Finally Cubikon sponsors 15 vouchers of 20 € each. These are distributed as follows:
First place 4x4x4 Blindfolded, 5x5x5 Blindfolded, 6x6x6, 7x7x7, Rubik's Clock, 3x3x3 with Feet, Rubik's Magic, Master Magic, Megaminx, Pyraminx, Square-1
Second place 3x3x3 Fewest Moves, 3x3x3 MultiBLD
Best Newcomer (3x3x3)
Randomly chosen competitor (Lucky Draw, not necessarily a German!)