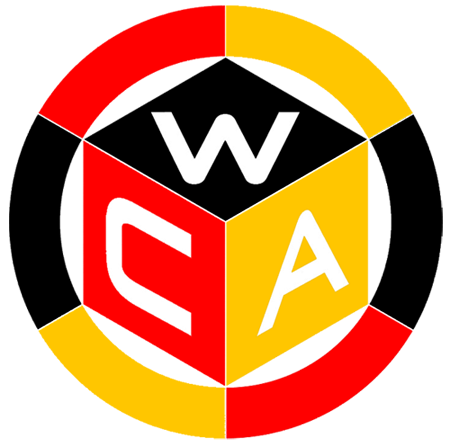 What is German Nationals 2010?
German Nationals 2010 is a Speedcubing Competition. Speedcubing is the activity of solving a Rubiks Cube or related puzzles as quickly as possible.
Where and when?
11-12 September 2010
Movie Park Germany
Warner Allee 1
46244 Bottrop-Kirchhellen
Germany
Who can compete?
Participation is open to everyone, regardless of age and nationality. However, only competitors with german nationality will receive prices. Entrance to the Movie Park (the venue, which is a big german theme park) is free for competitors and reduced for (registered!) guests of competitors (16 euros instead of 32 euros). Each competitor is allowed to register up to two guests. Please use the registration form for guests as well and use the comment section to tell us to which competitor you belong.
Registration will close at wednesday 8 p.m..
Number of competitors is limited in the following way:
3x3x3: 200 competitors
2x2x2, 4x4x4, 5x5x5, 3x3x3 OH: 100 competitors each
alle anderen Events: 50 competitors each
During the competition, the official WCA regulations will be applied. Disregarding those rules will lead to disqualification!
How to get into the Moviepark?
At saturday morning, please go to the cashbox 8. There will be a list of all registered competitors and guests. At saturday evening and on sunday, please use the info cashbox. The competition will take place in the so called "music club".
More Questions?
Please feel free to write a mail to sebastien.auroux@gmx.net.