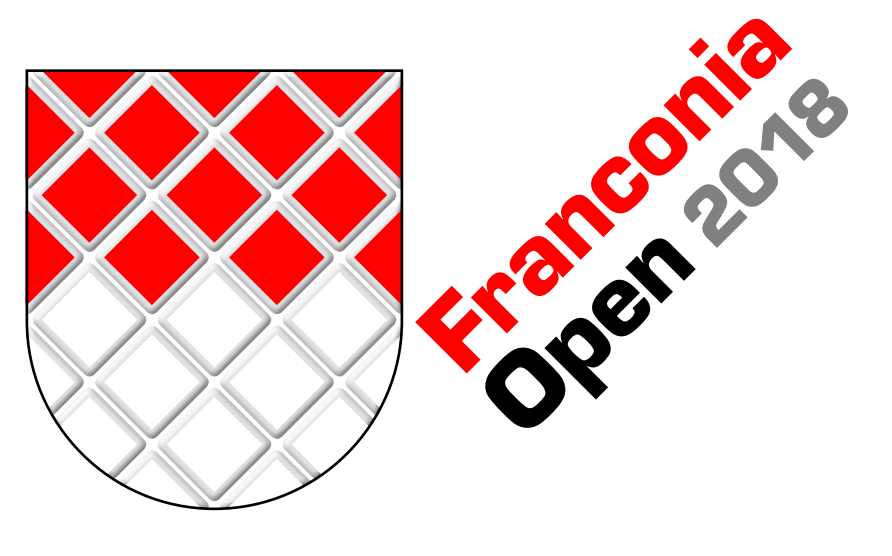 What is Franconia Open 2018?
Franconia Open 2018 is a Speedcubing Competition. Speedcubing is the activity of solving a Rubiks Cube or related puzzles as quickly as possible.
Where and when?
04-05 August 2018
Kirchgasse 6
90607 Rückersdorf
Germany
How much does it cost?
Entrance is free! If you want to compete, please register on the official WCA page of this Competition.
The competitor limit is at 85. All further registrations will be put on a waiting list.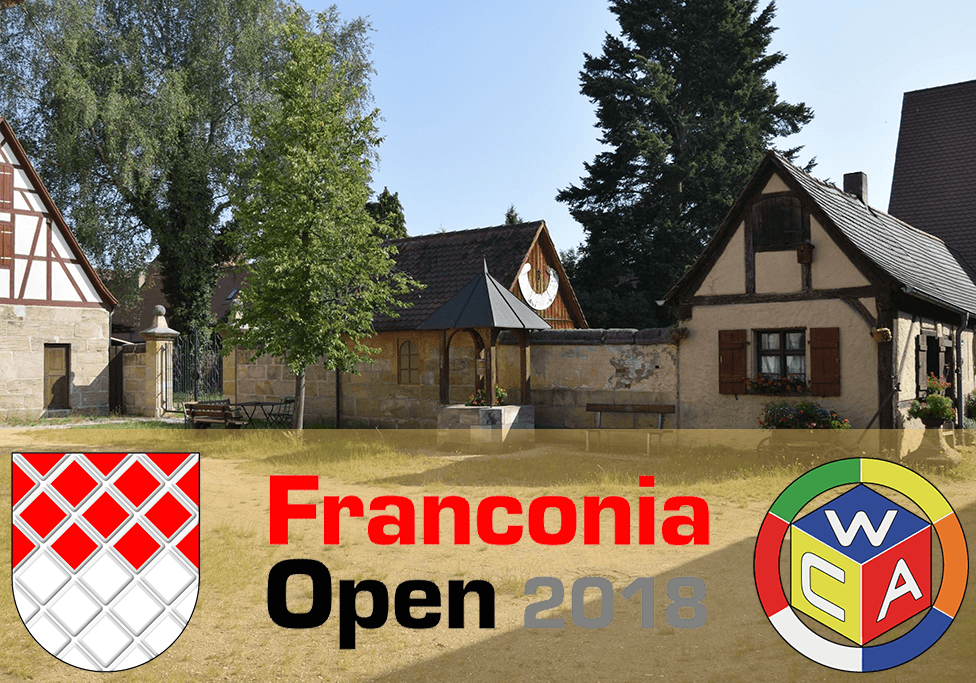 For beginners...
There will be plenty of time to test the equipment (for example the official timing device, the Stackmat timer) and discuss the rules if you have questions. However, every competitor should have read the official WCA regulations at least once before attending the competition!
Travel
Nuremberg airport is just 15km from the venue! From the airport you can take the underground (U2, 10 mins) to Nürnberg main railway station.
At Nürnberg main railway station you can take S1 to "Hartmannshof" or "Hersbruck" and get off at the station "Röthenbach-Steinberg" or a RB (Regional Bahn) and get off at "Rückersdorf". The ride from the main railway station to the destinations is about 15 mins, and both stations are approximately 1km from the venue.
Where can I sleep?
There are some hotels near the venue:
There are also many cheap hotels in Nürnberg.
Questions
Please feel free to write an email to leon.schmidtchen@gmail.com.