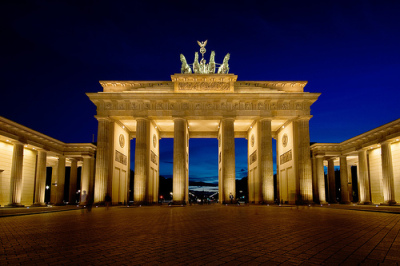 News
June 04, 2012: Results from the unofficial 2x2 onehanded event: http://i.imgur.com/1mR9Q.png
June 03, 2012: Results: http://worldcubeassociation.org/results/c.php?i=BerlinOpen2012
May 02, 2012: The maximum amount of participants (70) has been reached now. All new registrations will be put on a waiting list.
April 26, 2012: Cubikon agreed on selling at place and on sponsoring some vouchers as prizes!
April 10, 2012: The registration is now opened!
What is Berlin Open 2012?
Berlin Open 2012 is a Speedcubing Competition. Speedcubing is the activity of solving a Rubiks Cube or related puzzles as quickly as possible.
Where and when?
12-13 May 2012
DJH Jugendherberge Berlin International
Kluckstraße 3
10785 Berlin
Germany
How much does it cost?
The entrance fee will probably (!) be 7.50 euro per person per day. This applies to everyone (except reporters), no matter if you are a competitor, guest, parent of a competitor or someone else! Please consider registering in advance, since it simplifies the planning for us.
For beginners...
There will be plenty of time to test the equipment (for example the official timing device, the Stackmat timer) and discuss the rules if you have questions. However, every competitor should have read the official WCA regulations at least once before attending the competition!
Hotels nearby
Even though the competition will be held in a room of a youth hostel, in-house accomodations will only be available to a limited extent (only for Saturday night). Here are some hotels that are located nearby (within walking distance) for competitors who wish to arrive on Friday or earlier.
Hotel 7. Himmel / Potsdamer Hof is about 8 minutes (on foot) away from the venue.
Hotel am Potsdamer Platz is also less than 10 minutes (on foot) away.
Hotel Altberlin has about the same distance from the venue.
For more hotels nearby we recommend Google Maps.
Questions
Please feel free to write an email to berlin-open@gmx.de.