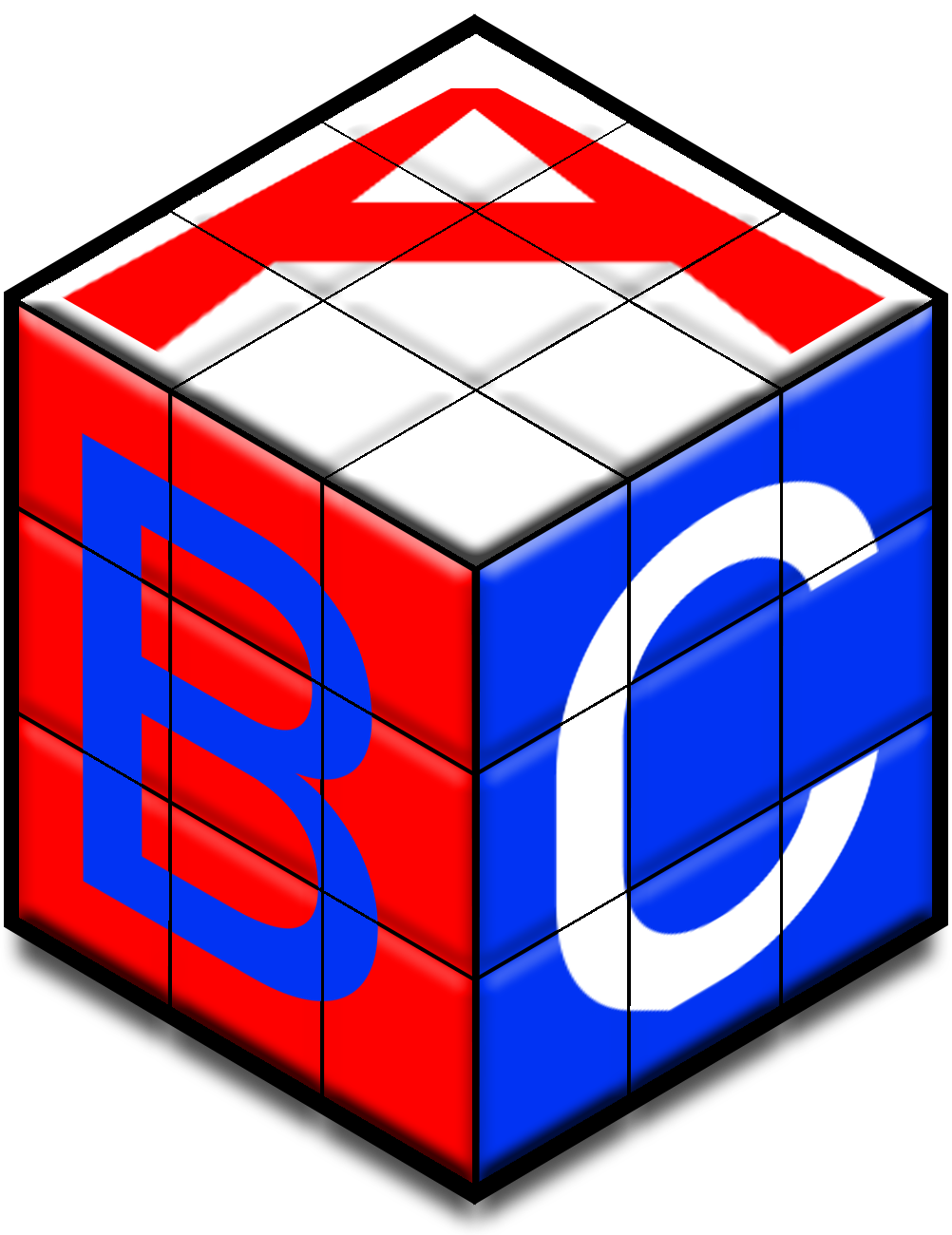 News
October 10, 2018: We now reached the registration limit of 120 competitors. Every further registration will be put on a waiting list. If a free spot gets available we will contact them as soon as possible
August 27, 2018: The registration for ABC is now open and ends on 12th november
What is Awesome Bruchsal Cubing 2018?
Awesome Bruchsal Cubing 2018 is a Speedcubing Competition. Speedcubing is the activity of solving a Rubiks Cube or related puzzles as quickly as possible.
Where and when?
17-18 November 2018
Justus-Knecht-Gymnasium
Moltkestraße 33
76646 Bruchsal
Germany
How much does it cost?
| | 1 Day | 2 Days | Payment |
| --- | --- | --- | --- |
| Competitor | 3 € | 5 € | Prepayment (Paypal) |
You can find the link to the PayPal page on the WCA-Page of this competition. Entrance for guests is free. In order to pay by bank tranfer please contact us.
Competitor limit
At this competition only 120 people will be allowed to compete. If more people register, they will receive a spot on the waiting list.
Registration
For this competition you can register over on the official WCA-page. The personal results of a competitor at the competition (including name and nationality) will be published in the public databases of the World Cube Association (WCA). During the competition, the official WCA regulations will be applied. Not obeying those rules can lead to disqualification!
For beginners...
We have a Competitor and Judging Tutorial on both days of the competition. New competitors are advised to attend at least one of these tutorials before their first official attempts! There will be plenty of time to test the equipment (for example the official timing device, the Stackmat timer) and discuss the rules if you have questions. However, every competitor should have read the official WCA regulations at least once before attending the competition!
Questions
Please feel free to write an email to bruchsalcubing@gmail.com.